ZITGA BOOKBOARD – LEARNING CULTURE
Date 20/04/2023
monamedia
Someone has said: "Read the book, don't believe what it says 100%, be skeptical and question why with every right-and-wrong thing in the book mentioned." ?
Asking questions is how you learn a lot, think differently and put the knowledge you read and learn into practice!!! At Zitga we encourage employees to form a culture of reading and freely asking questions. ask.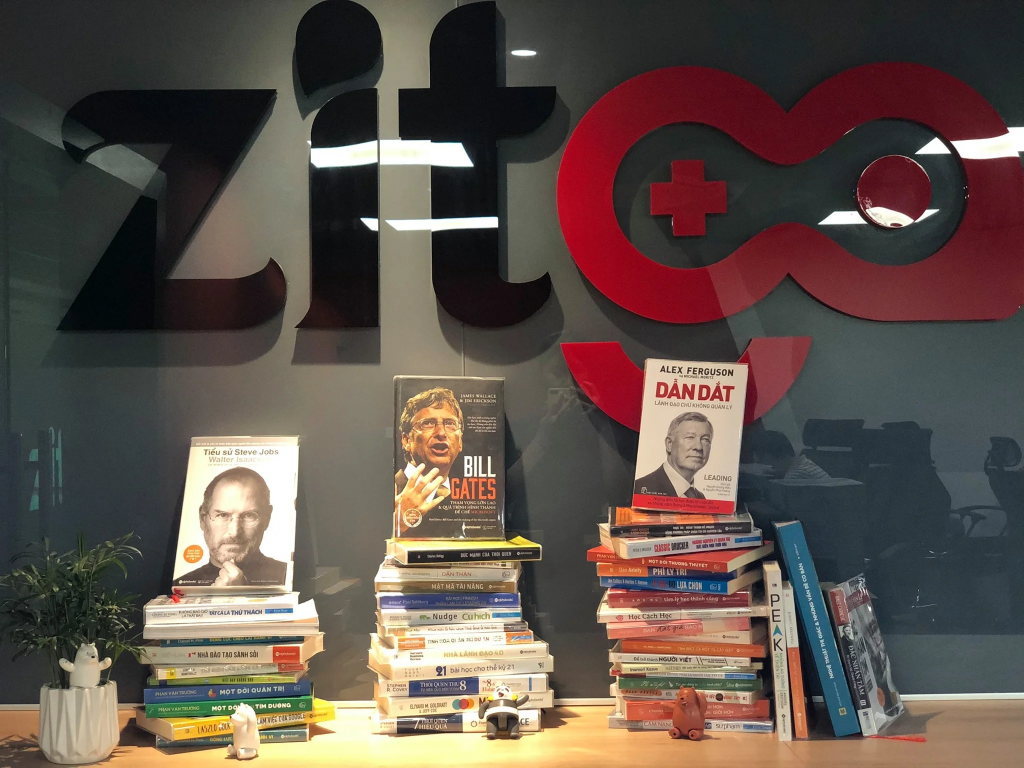 Study, learn more, learn forever…. Self-study and democratic development make people Zitga!!!

ZITGA STUDIO
? Zitga library is getting larger and larger with hundreds of books on Corporate Culture, Management and Leadership, Self-Development, Marketing, etc. And in the future there will be many attractive books to help employees develop globally. from thinking, skills to knowledge!! ?